Handicapped Electric Three Wheels Scooter
Product Detail
Product Tags
| | |
| --- | --- |
| Model | S |
| Size specifications | 1850*820*1000cm |
| colors optional | optional |
| The left and right track | 630mm |
| Voltage | 48/60V |
| The optional battery type | Lead acid battery 60V20AH |
| brake mode | Front disc back drum |
| Max speed | 28km/h |
| Hub | Aluminium alloy |
| Transmission mode | Differential motor |
| Wheelbase | 1300cm |
| The height from the ground | 20cm |
| MOtor power | 48/60V/500W |
| Charge time | 8-12 hours |
| Braking diatance | ≤5m |
| The shell material | ABS Plastic |
| Tire size |  Front 300-8    After300-8 |
| The maximum load | 300kg |
| Climbing degree | 15° |
| Gross weight | 71KG |
| Net weight | 65KG |
| Packing size | 1600*820*660cm |
| Loading quantity | PCS/20FT  27units  PCS / 40HQ 84units(It's hard to load the car) |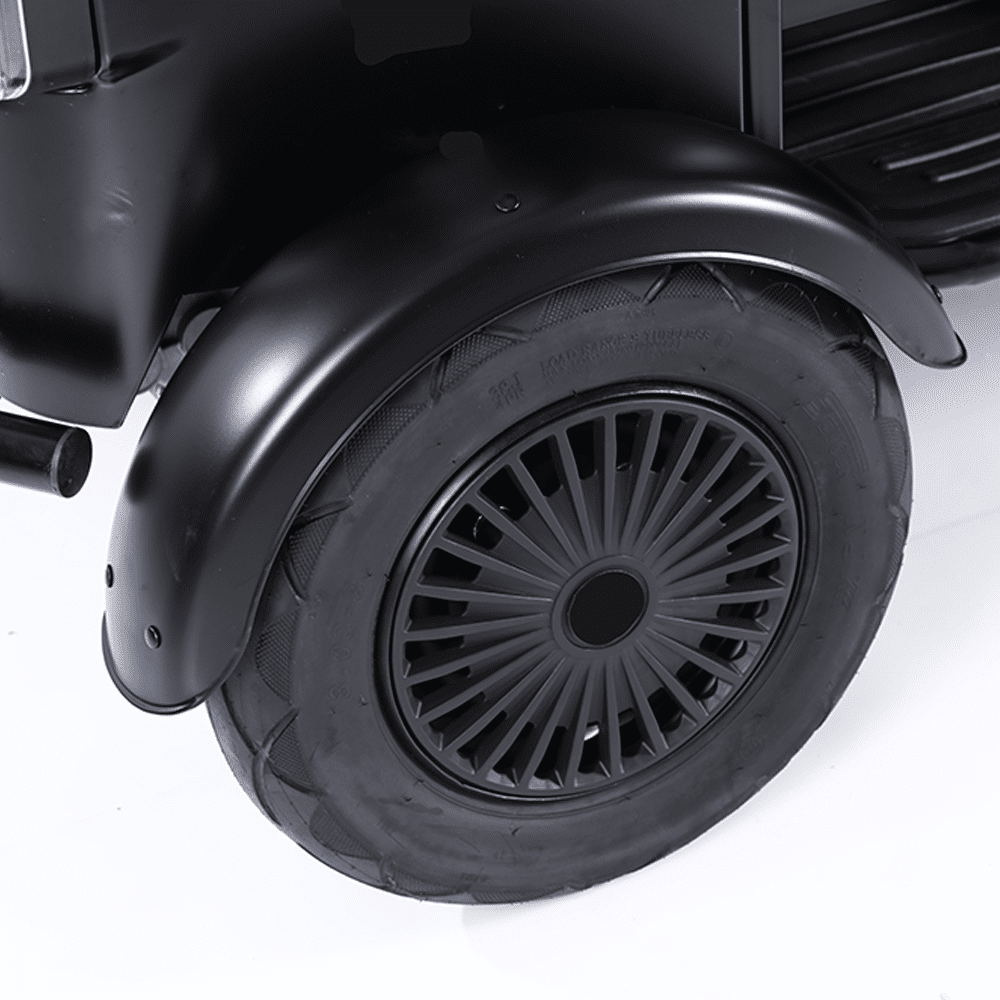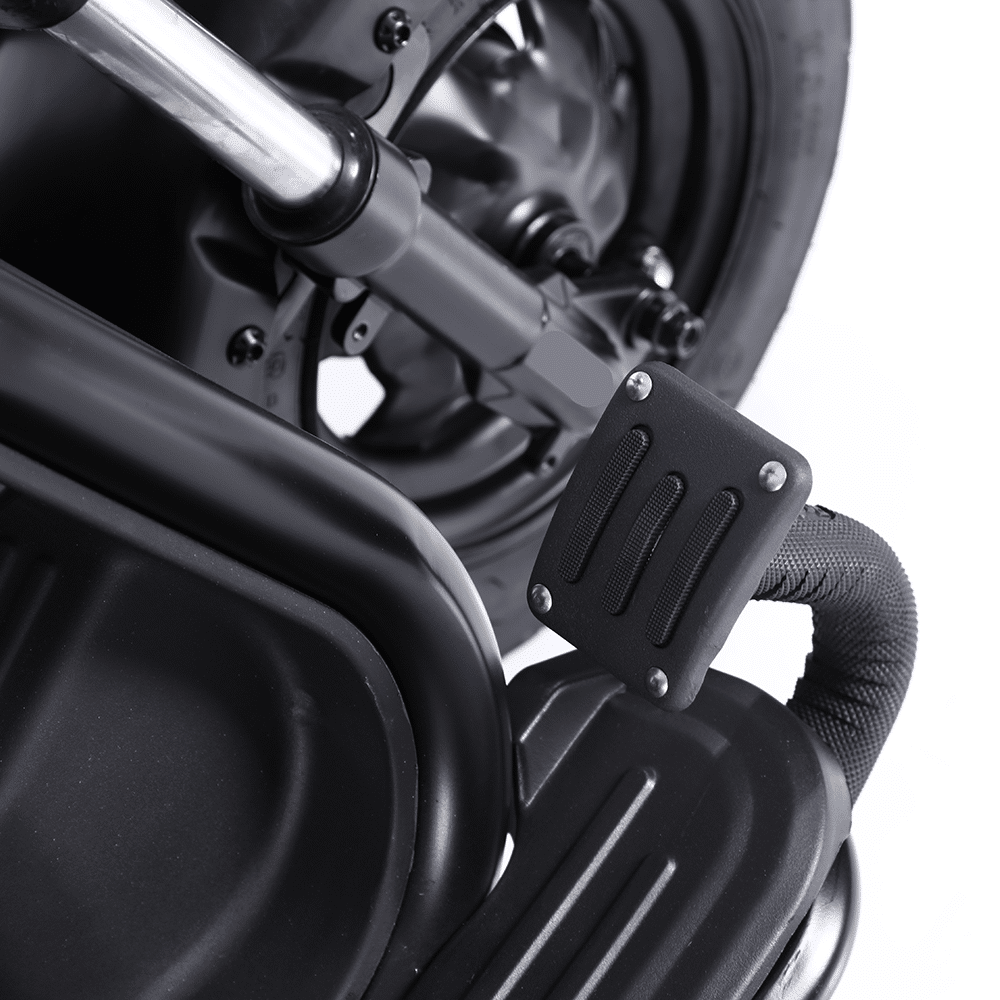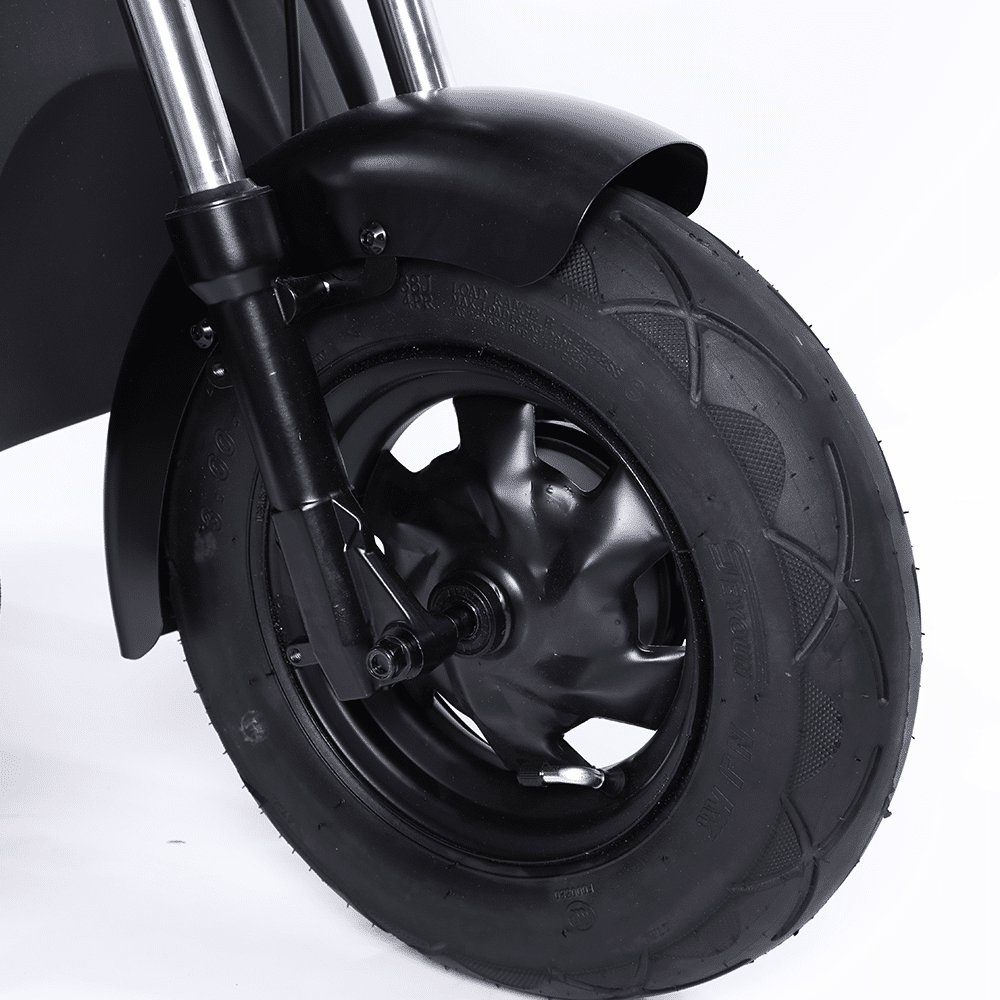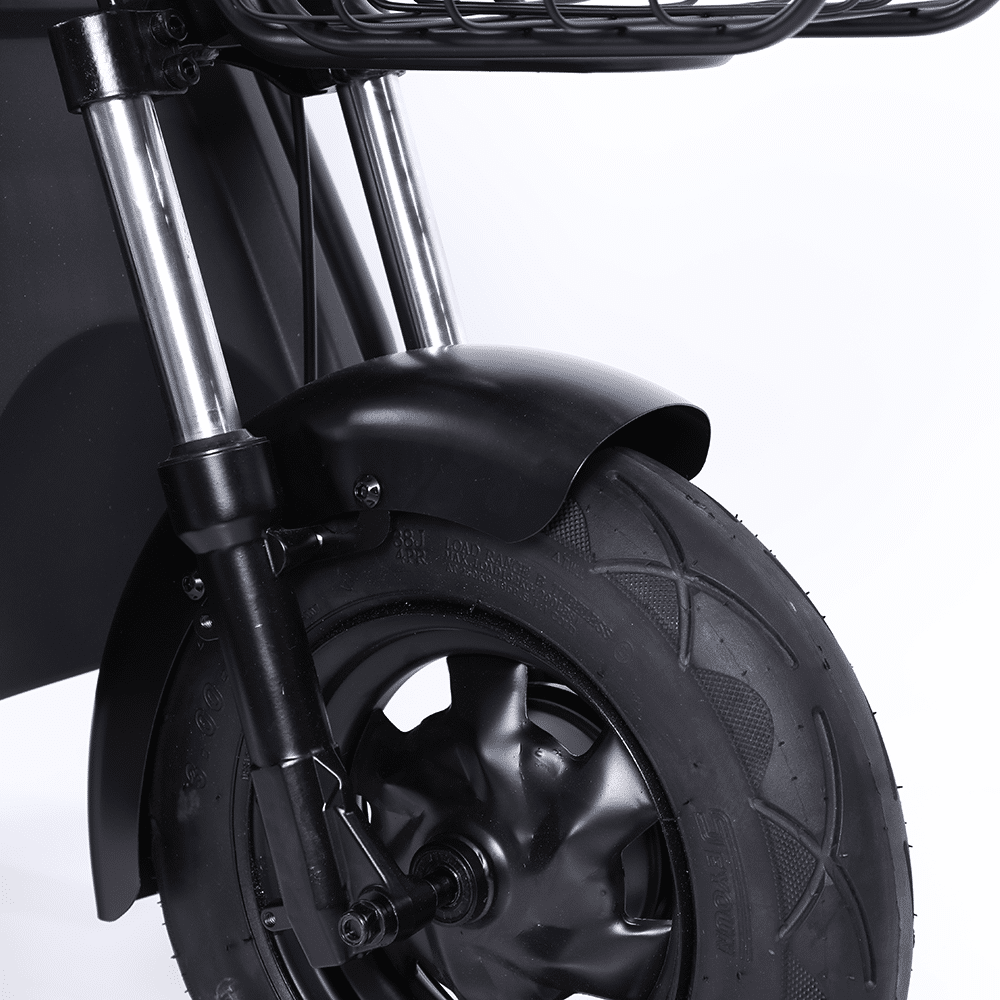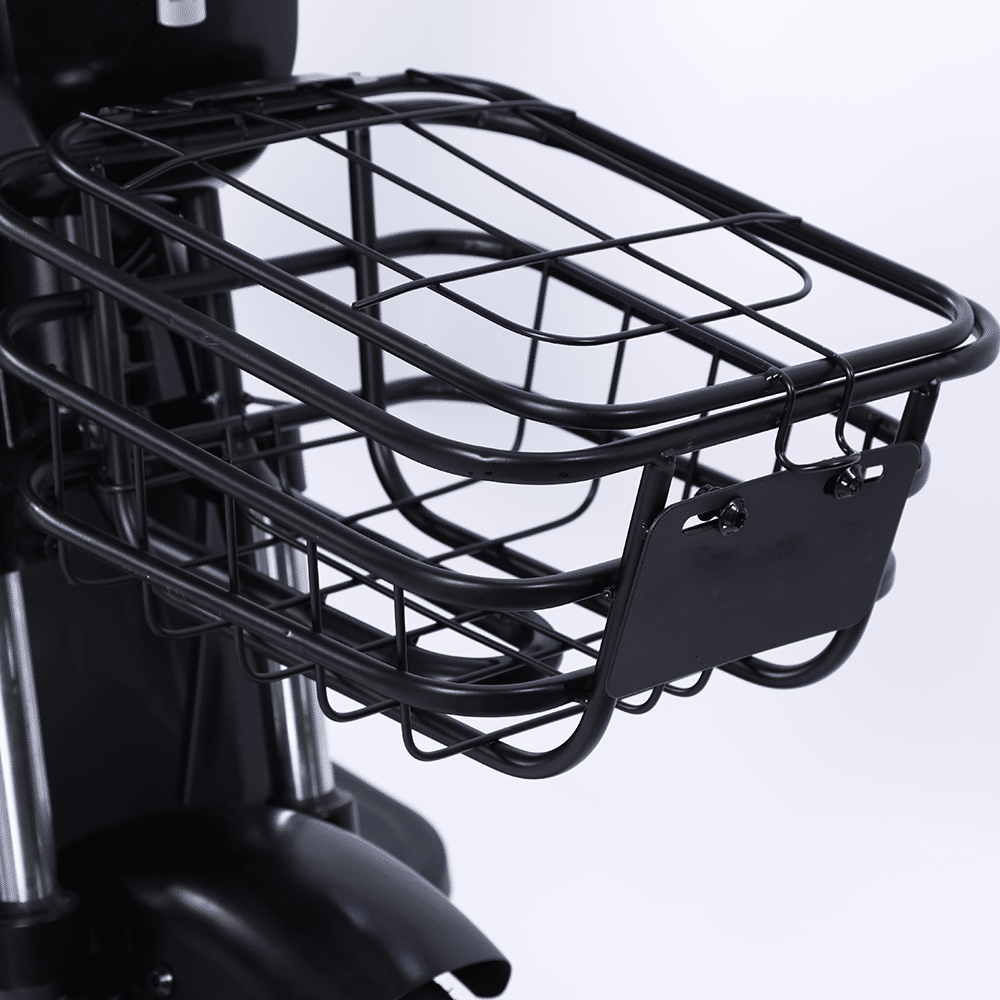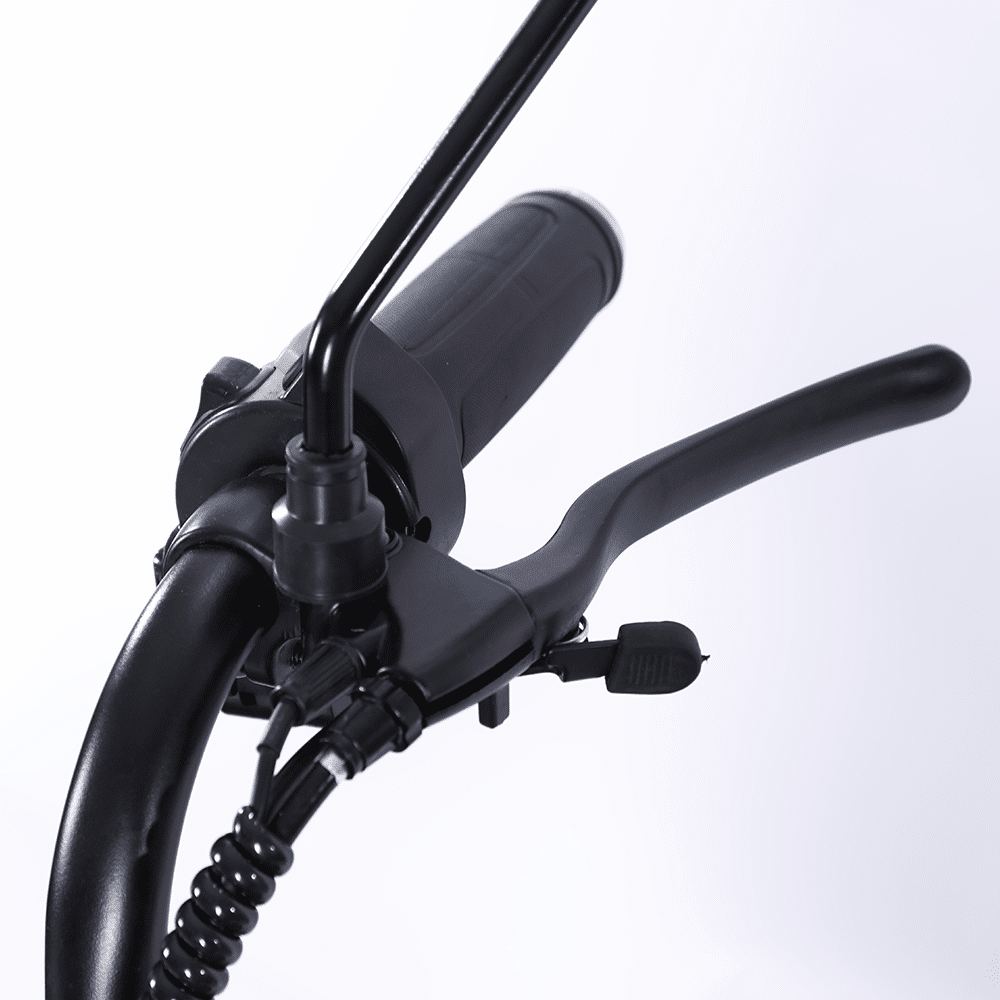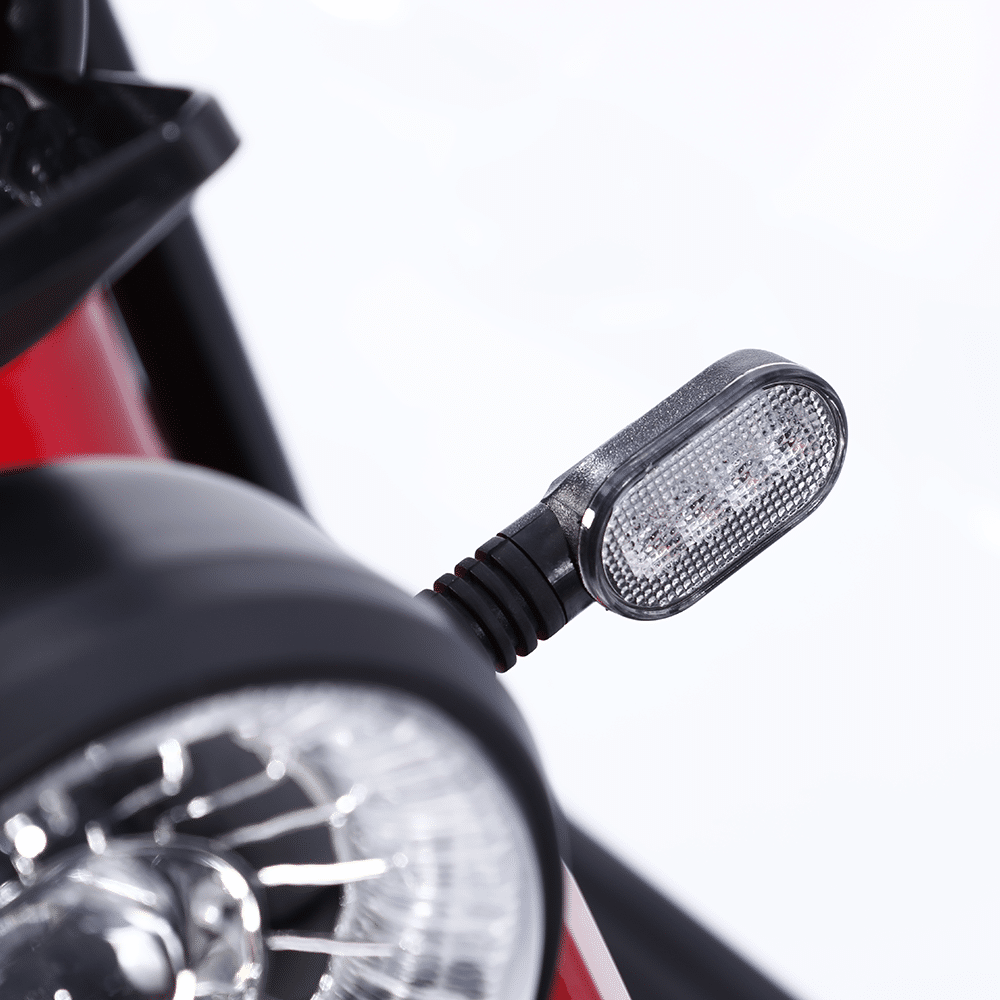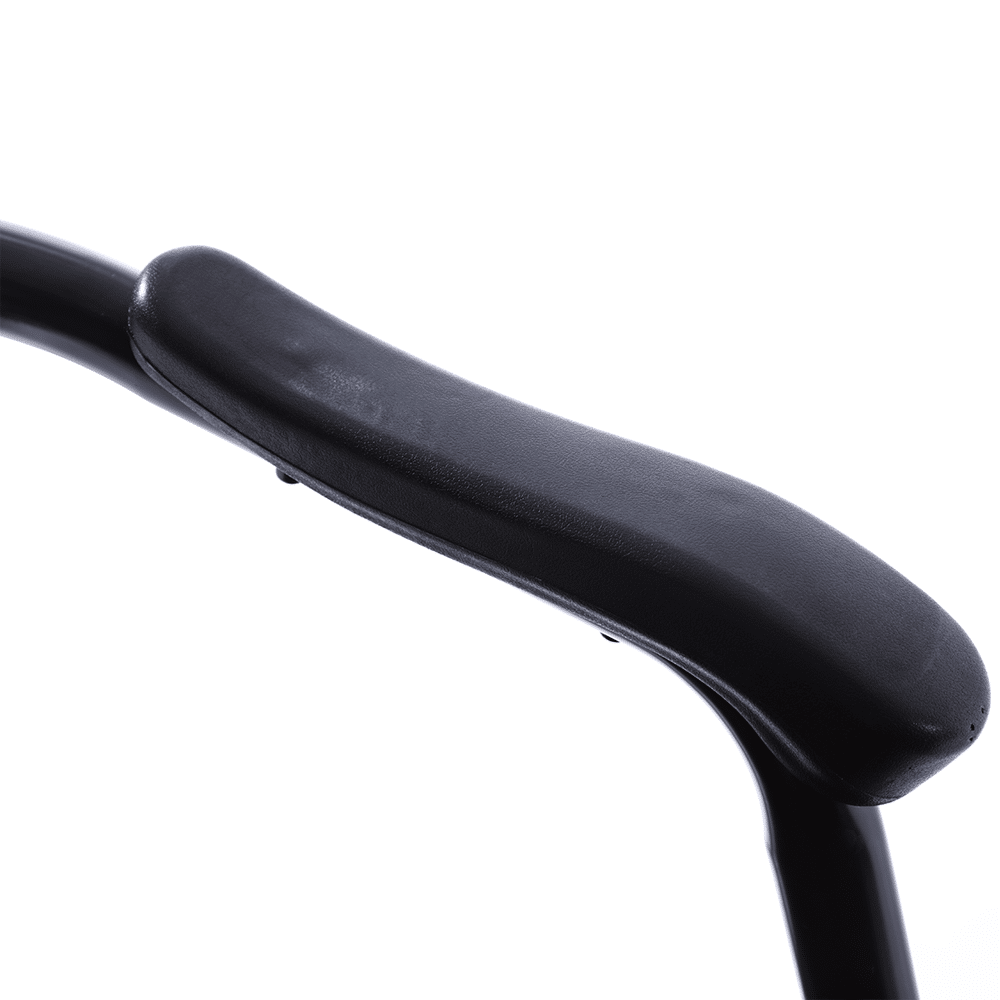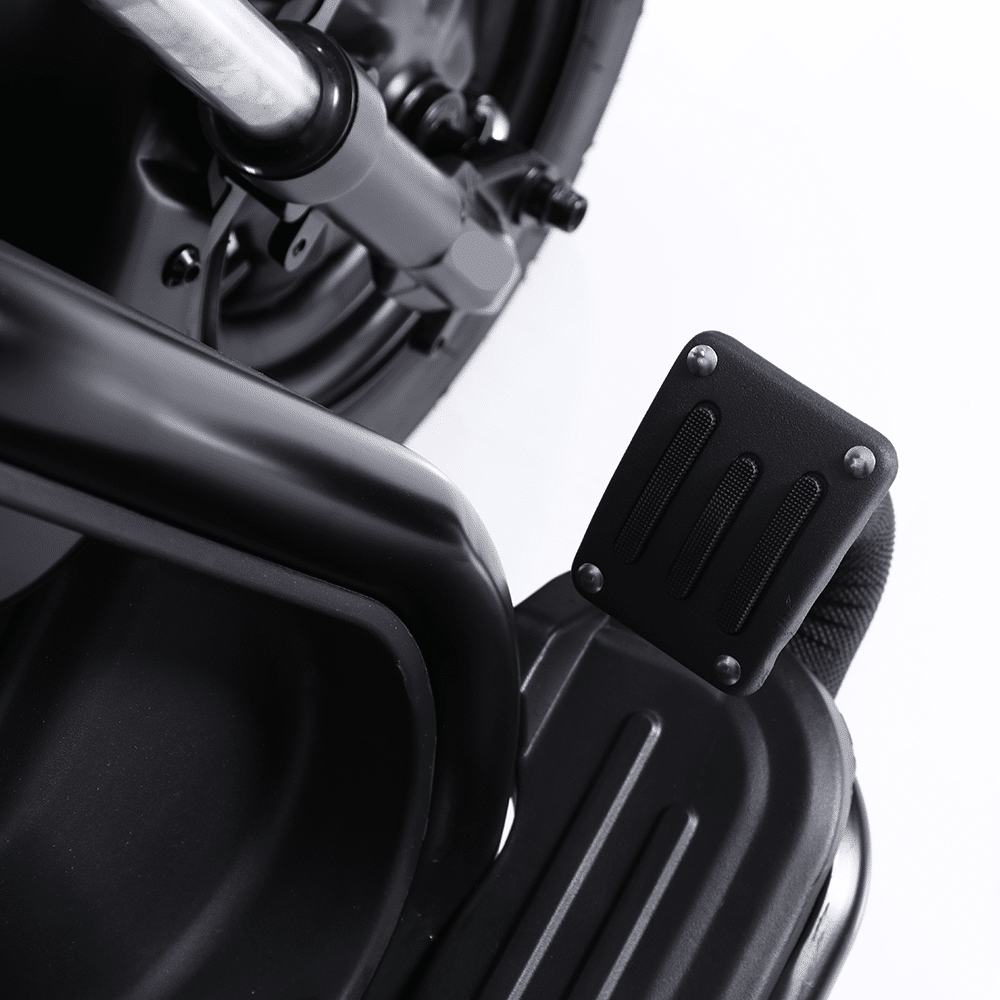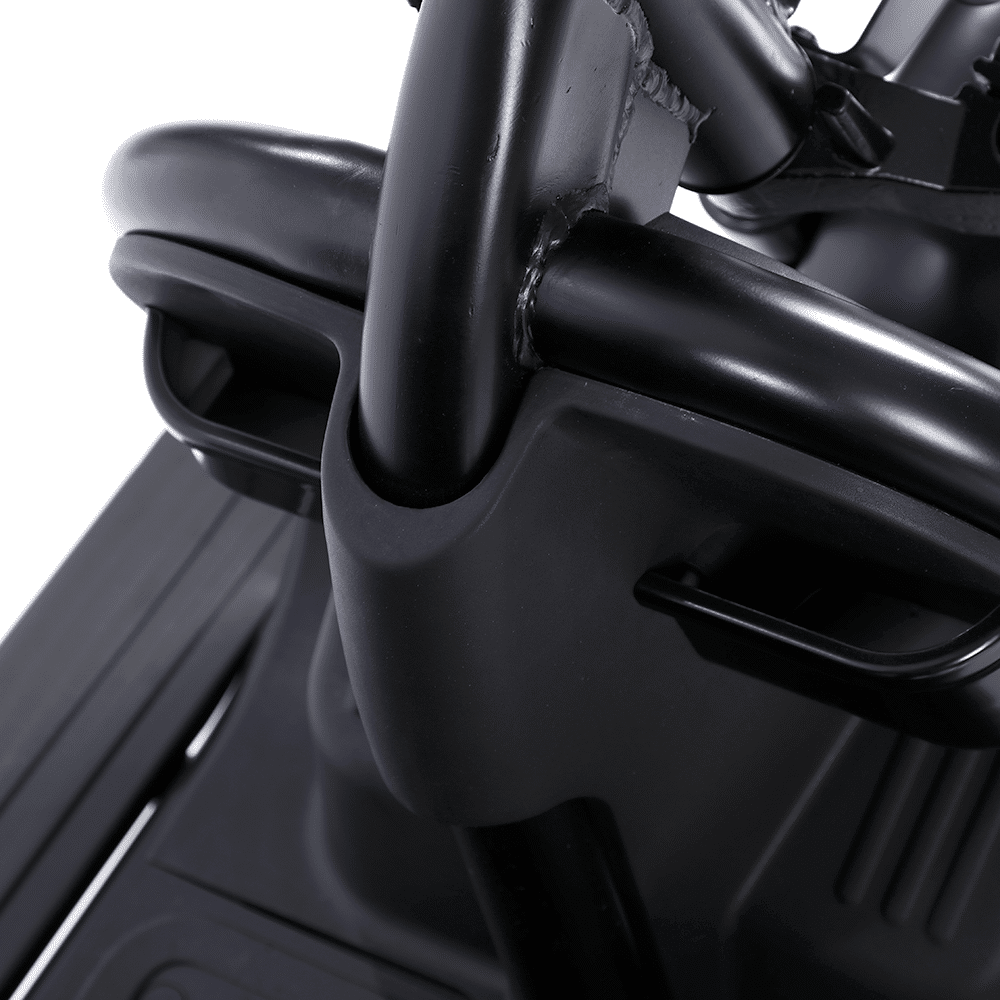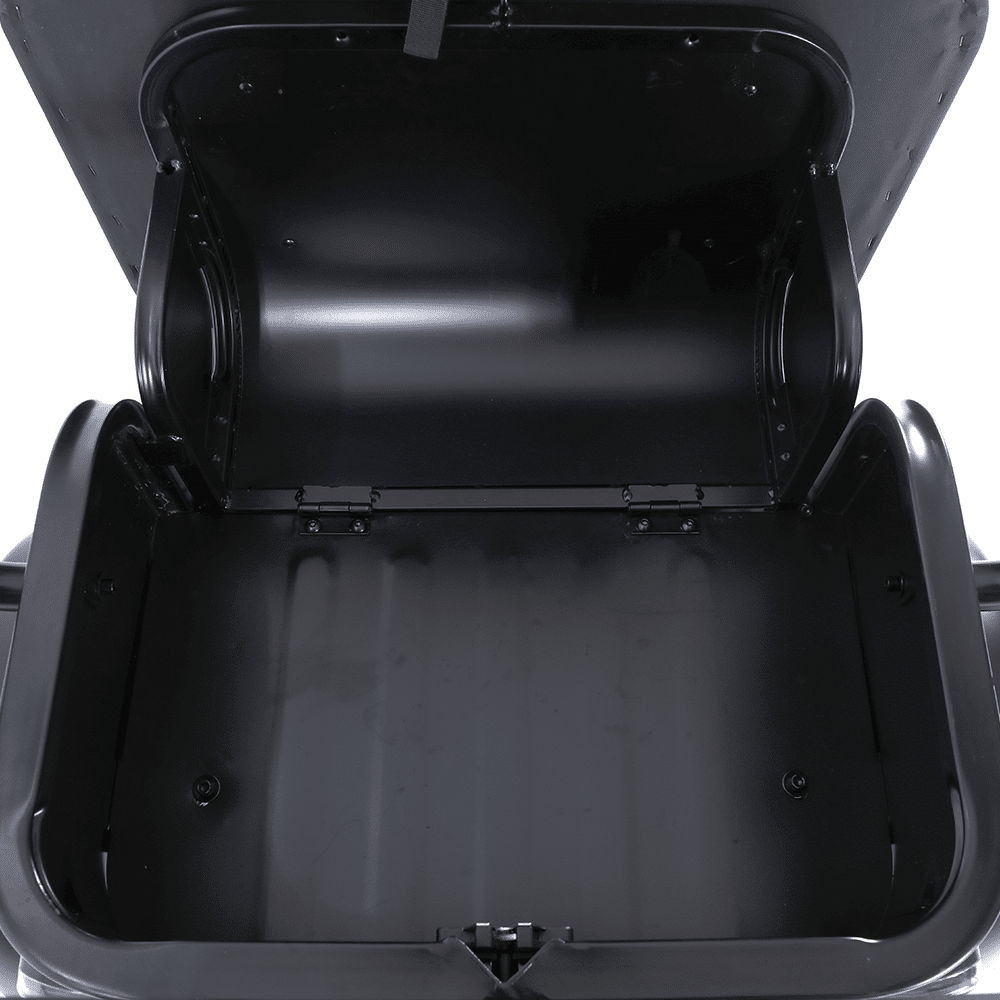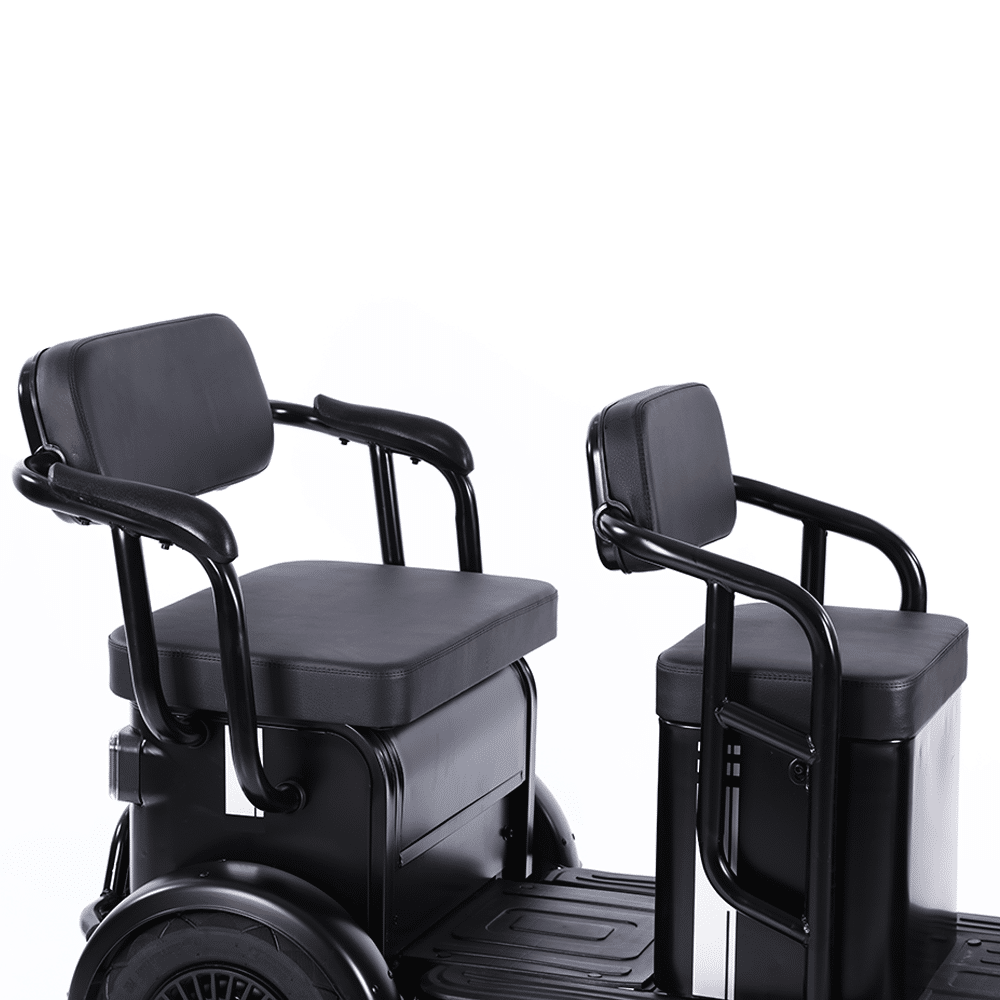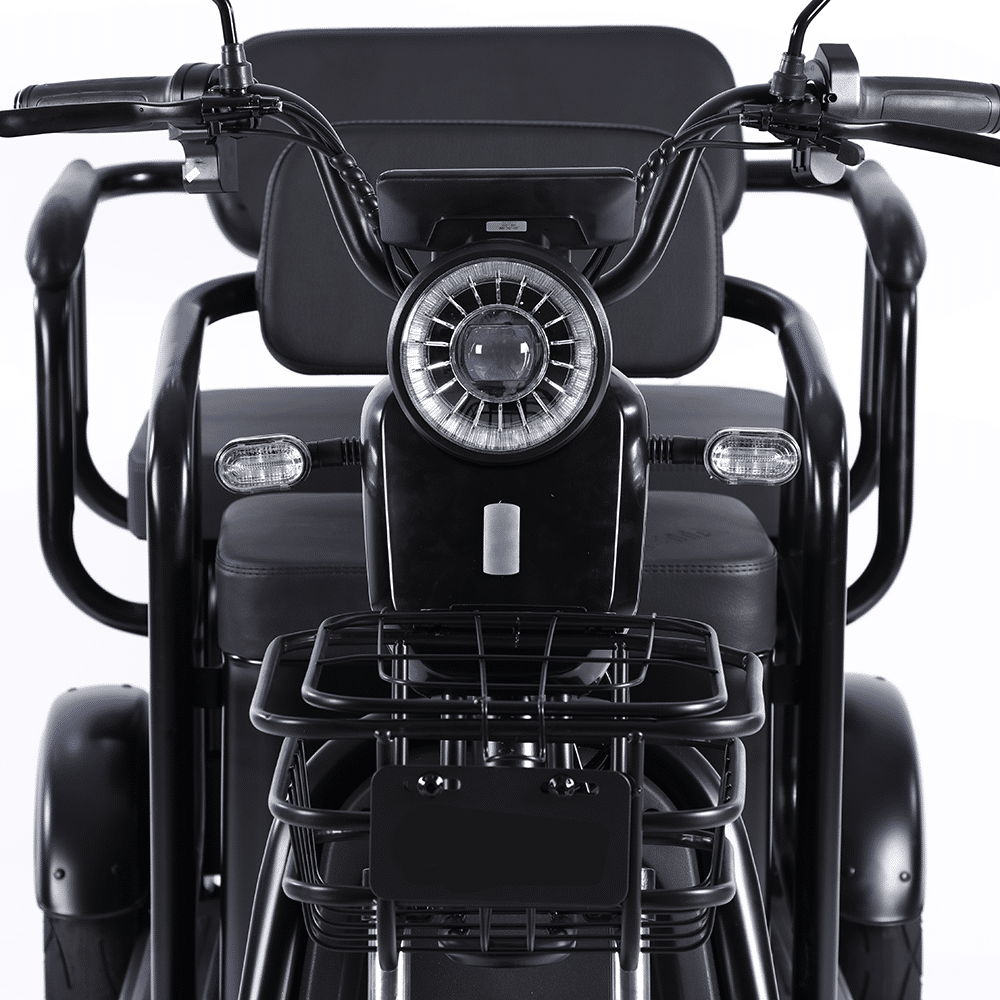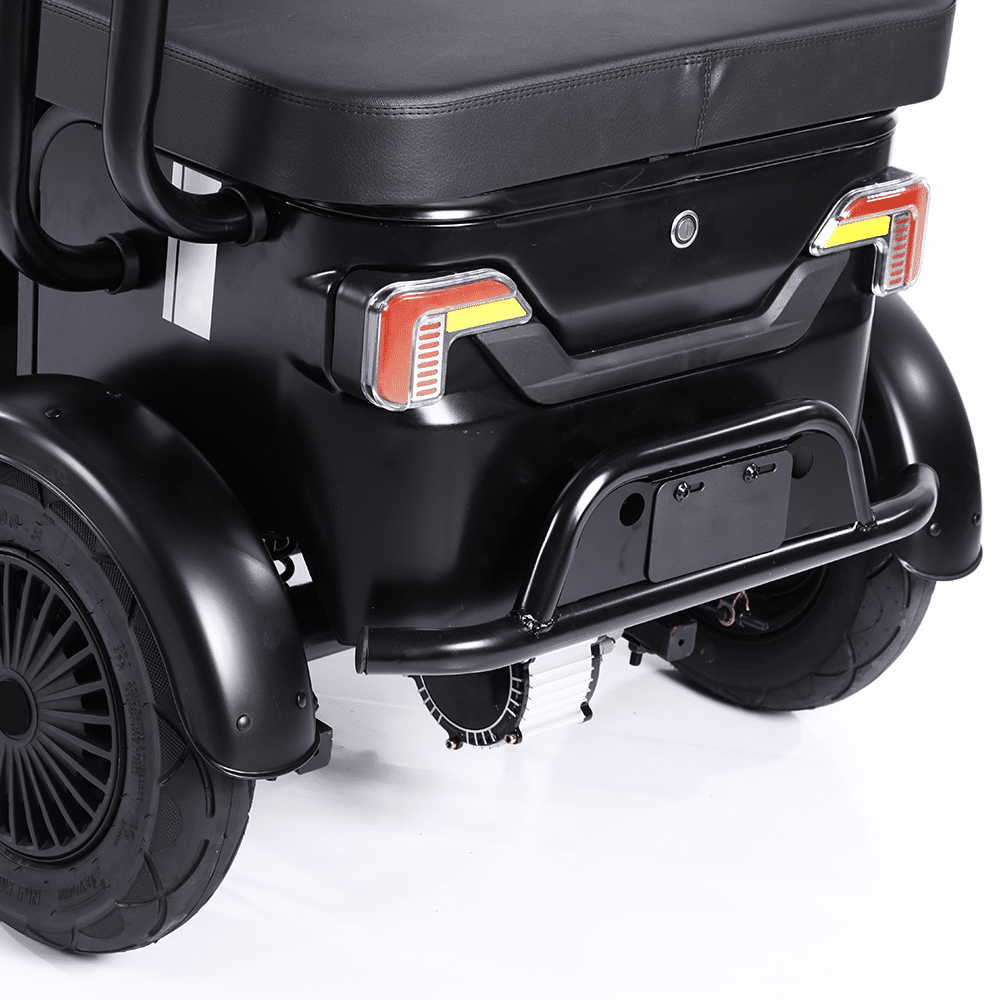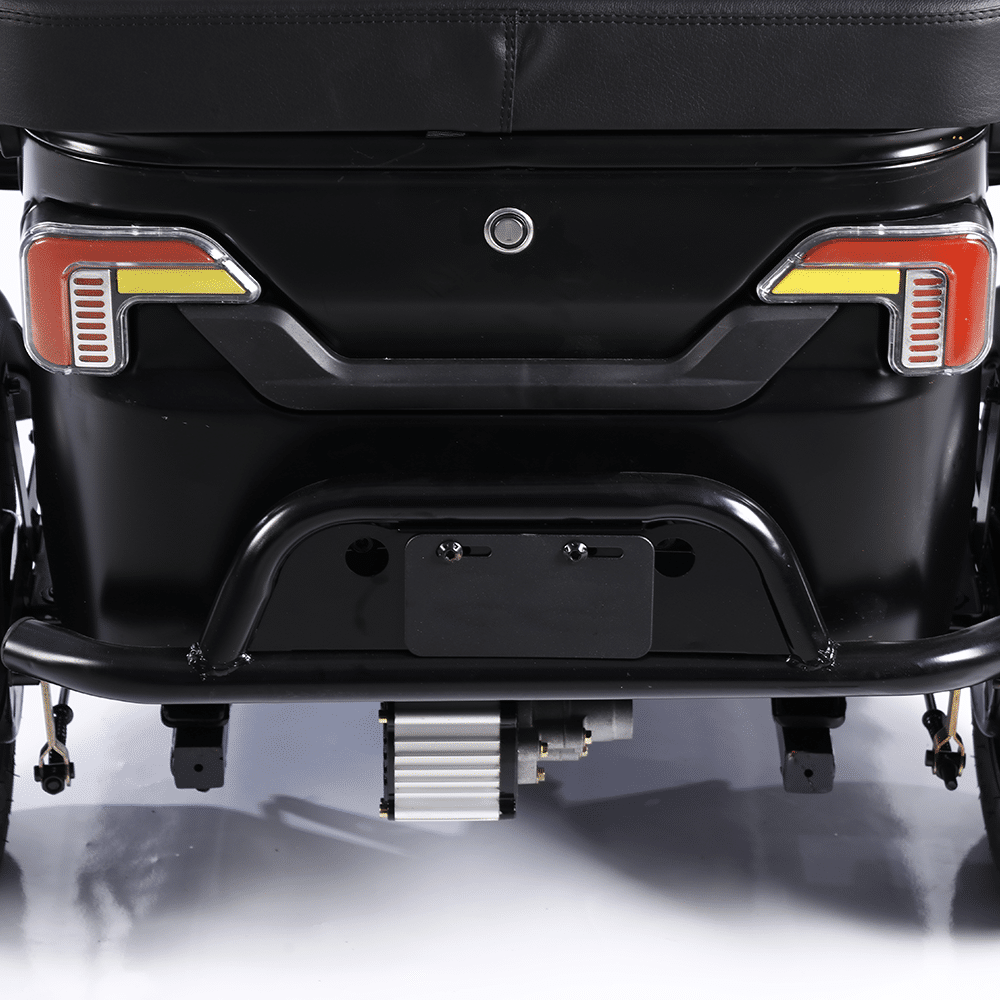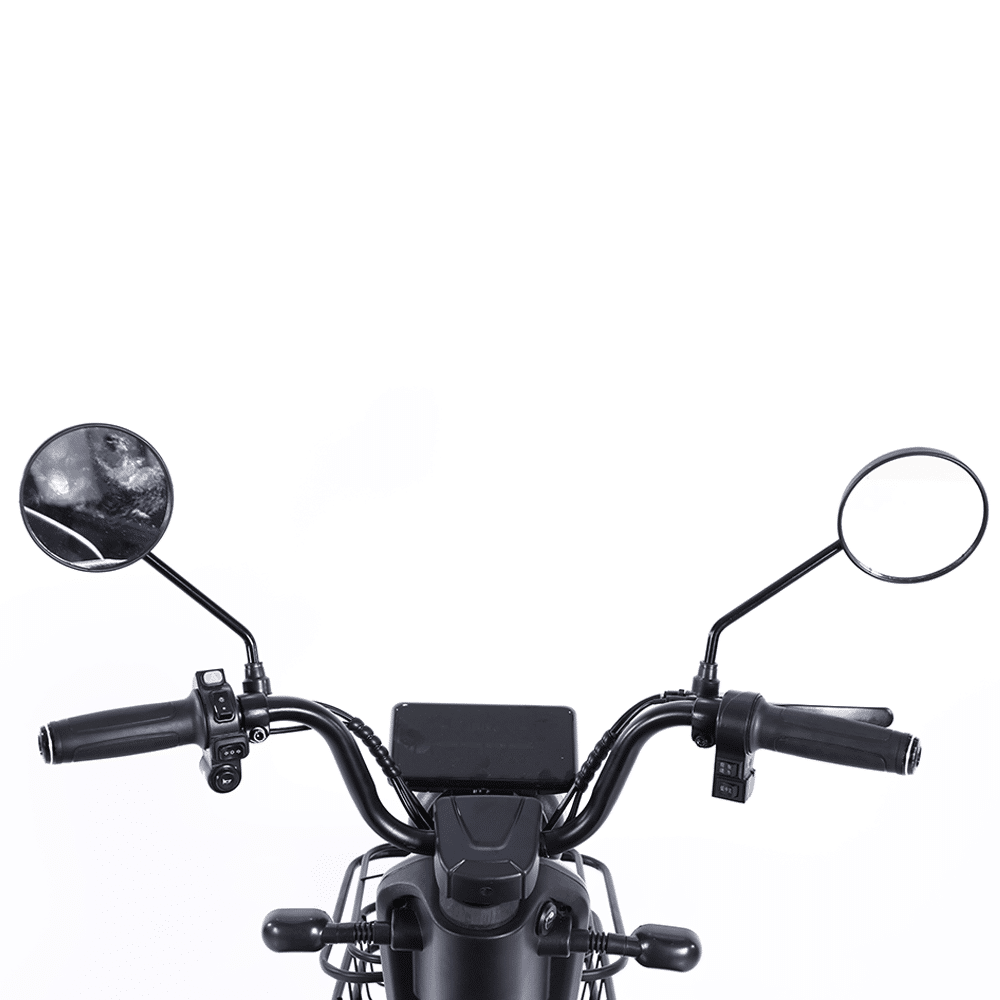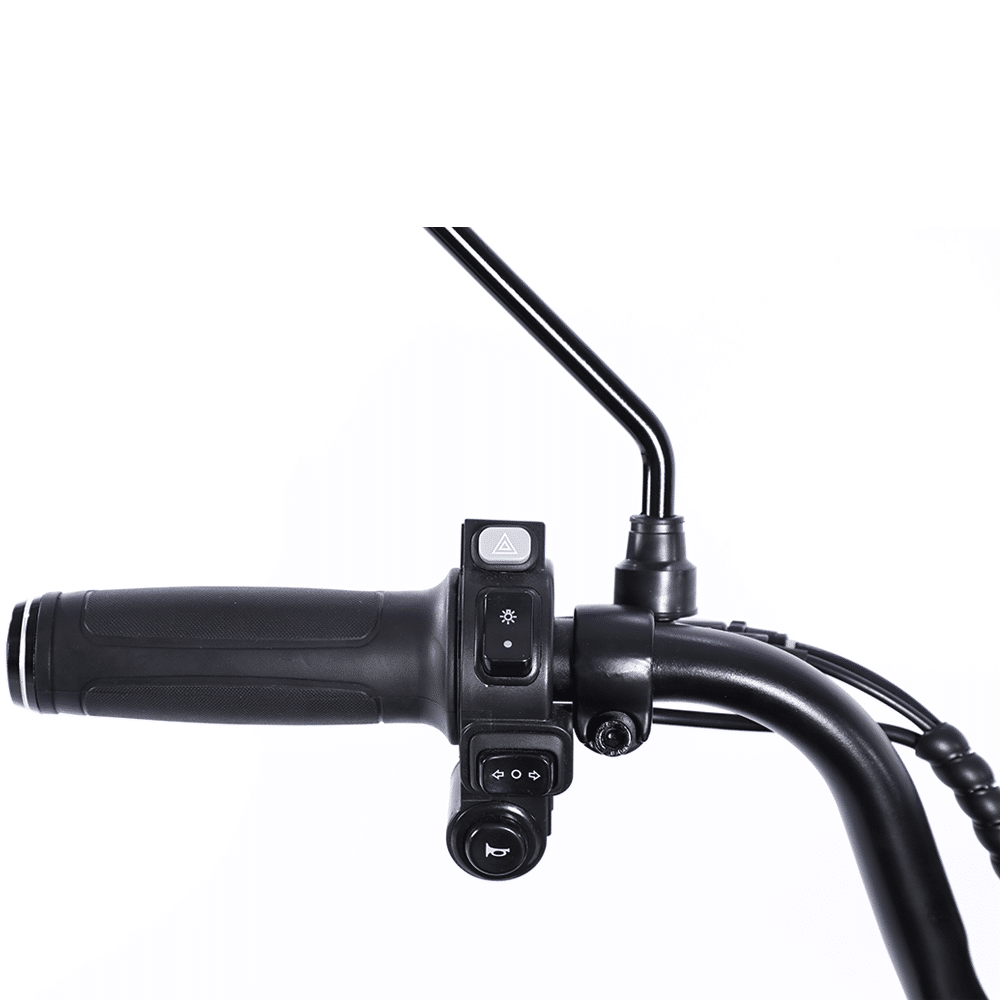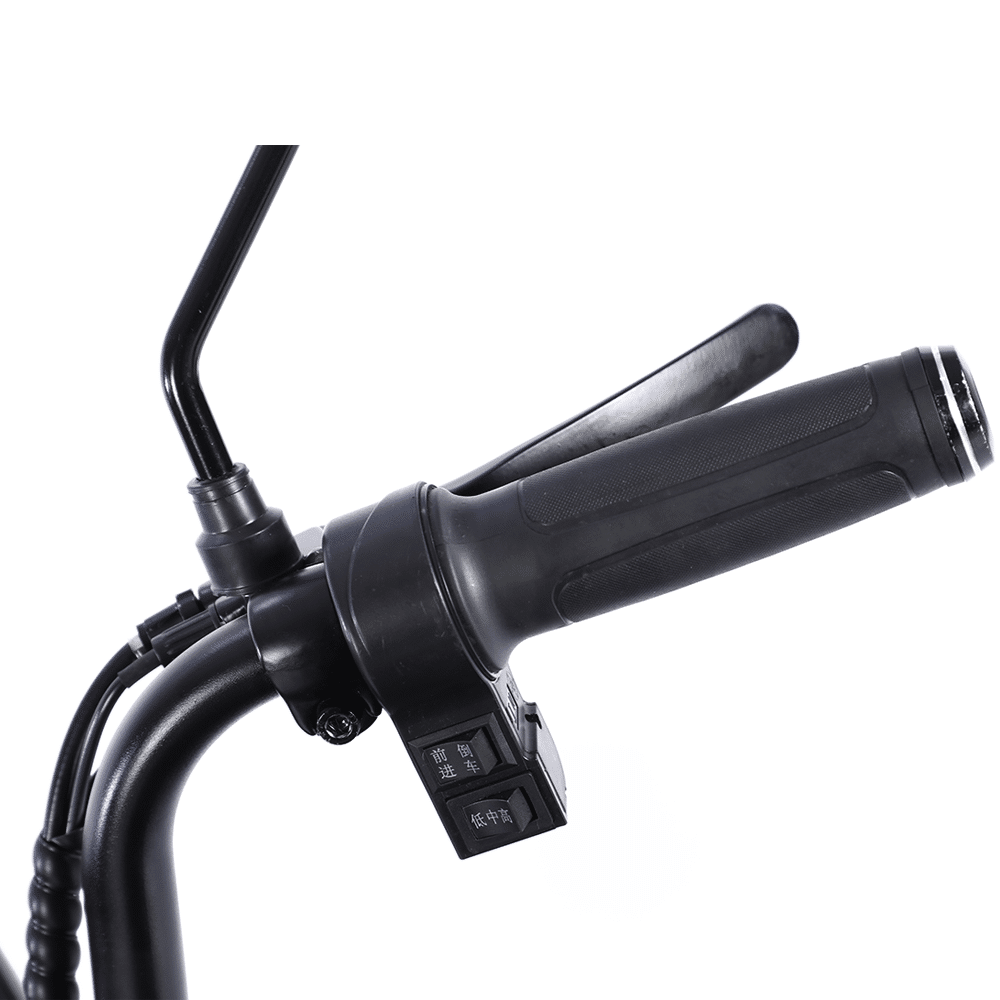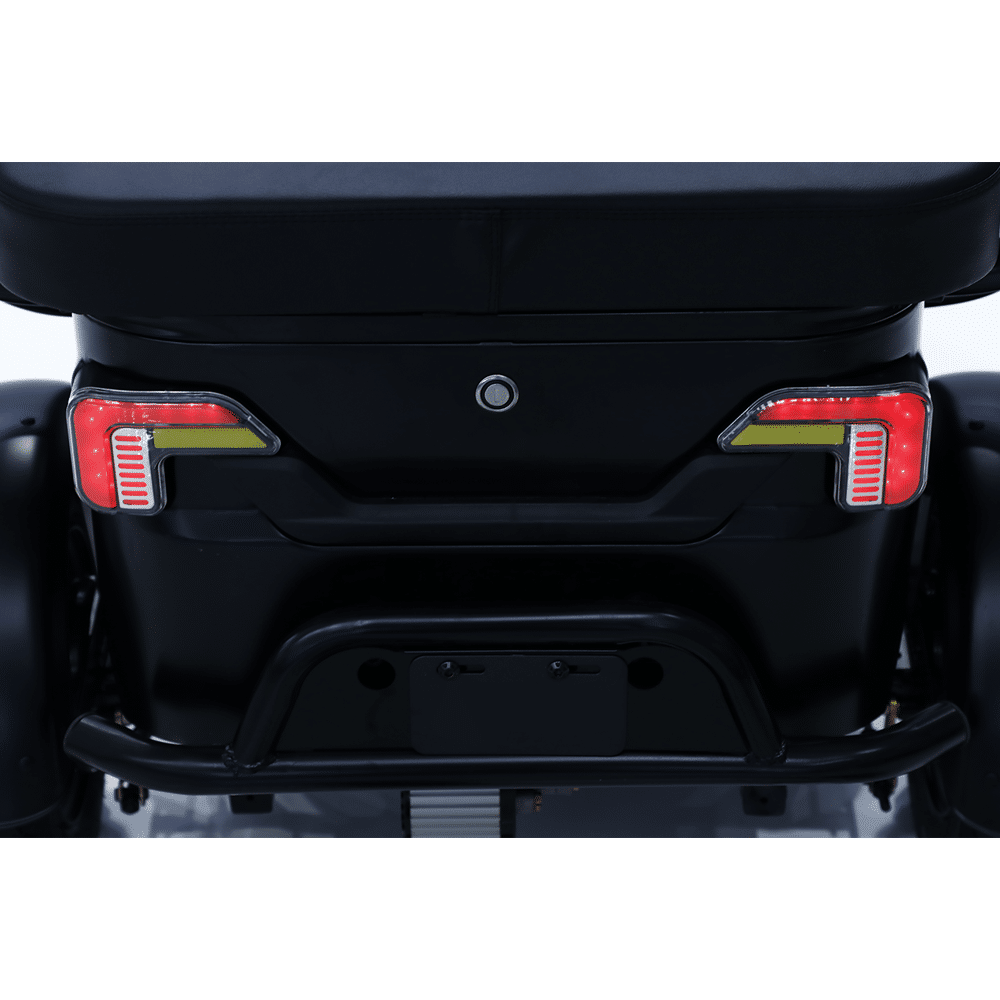 (1) The whole vehicle shall be fully debugged to check whether there is any hidden trouble in the electrical control circuit and whether there is any damage in the electrical connection wire. If there is, it shall be eliminated locally;
(2) Adjust the front and rear brakes to ensure flexible and reliable braking;
(3) Whether the handlebar steering is reliable and whether there is mutual sliding between the handlebar and the front fork;
(4) Regularly check the battery (once a month in summer and every 2-3 months in winter) to see if the liquid level of the battery is below the mark. If the electrode plate is exposed, add distilled water in time. (Be careful not to add acid, because the electrolyte concentration of each battery has been adjusted according to the ratio when leaving the factory. Adding acid will destroy the existing pH balance, cause corrosion of the electrode plate, and affect the service life of the battery.
(5) When using the rear axle gearbox for the first time, pay attention to adding gear oil. After that, regularly check the rear axle gearbox for oil leakage, seal gasket damage and lack of lubricating oil. Replace the seal gasket and replenish the lubricating oil in time.
(6) The gearbox, motor chain wheel and chain shall be lubricated regularly. In case of serious wear, they shall be replaced in time to avoid affecting the use.
(7) The bolts of the whole vehicle shall be tightened regularly to check whether they are loose or falling off, and the antirust liquid shall be applied properly to avoid the difficulty of maintenance during the lifetime due to the rust of the screws.
(8) The whole vehicle shall be cleaned and wiped.
Our main products include electric cargo tricycle, electric tricycle for delivery , electric tricycle for cold chain delivery, electric passenger tricycle,electric rickshaw, electric scooter, tourist vehicle and so on. Since its foundation in , through cooperation with a number of international famous brands, we have been striving to make good progress, and in line with the service purposes of "thinking what our customers think and urging what our customers are anxious about", the sales of our products have been rising, and gained a global sales network reaching India, Philippines, Bangladesh, Turkey, South America, Africa more than 10 countries

We start export business since 2014 with name of Xuzhou Join New Energy Technology Co., Ltd. To focus on integrating R&D, production and sales of electric vehicles.
Our three wheelers are stable and quiet while riding. They are very suitable for elder people and people with balance and mobility difficulties.
Some models are equipped with powerful motors, suitable for short trips of carrying goods in households, warehouses, stations and ports.We are looking for overseas distributors and agents for our products.
---
Next:
---