Leisure Tricycle Scooter Electric For Handicapped
Product Detail
Product Tags
table border=0 cellspacing=0tbodytrtdModeltdtdTDM03ZtdtrtrtdFrametdtd20Steel, FoldingtdtrtrtdTyrestdtd201.75tdtrtrtdRimstdtdAluminum AlloytdtrtrtdFront braketdtdDisc  BraketdtrtrtdRear braketdtd Expansion BraketdtrtrtdMotortdtd36V250W Brushless  MotortdtrtrtdBatterytdtd36V8Ah Li-ion BatterytdtrtrtdChargertdtdInputAC 100V-240V 100W 5060HztdtrtrtdChargertdtdOutput42V-2.0AtdtrtrtdCharger timetdtd2-4 HourstdtrtrtdControllertdtd36V Intelligent Brushless ControllertdtrtrtdDisplaytdtdLCDtdtrtrtdPAStdtd11tdtrtrtdDerailleurtdtdShimano 6 SpeedtdtrtrtdMax.  Speedtdtd25kmhtdtrtrtdDistance Rangetdtd40km full electric,≥80km by PAStdtrtrtdMax. Loadtdtd120kgtdtrtrtdN.WG.Wtdtd23kg27kg (Including Battery)tdtrtrtdCarton Sizetdtd1300×250×820mmtdtrtrtdColortdtdOptionaltdtrtrtdContainer Loadingtdtd100 Sets By 20GP;245 Sets By 40HQtdtrtbodytable
| | |
| --- | --- |
| Model | H3 |
| Overall Size | 1550*780*1050mm |
| Battery | Lead acid battery/lithium |
| brake mode | Drum/Disc/Electromagnetic brake |
| Max speed | 25km/h |
| Hub | Aluminium alloy |
| Transmission mode | Differential motor |
| Motor power | 48/60V/350W/500W/650W |
| Charge time | 8-12 hours |
| shell material | ABS Plastic |
| Tire size | Front:300-8    Rear:300-8 Vacuum tyre |
| Maximum load | 150kg |
| Climbing degree | 15° |
| Packing size | 1350*750*630 mm |
| Loading | 48PCS/20FT   105 PCS/40HQ |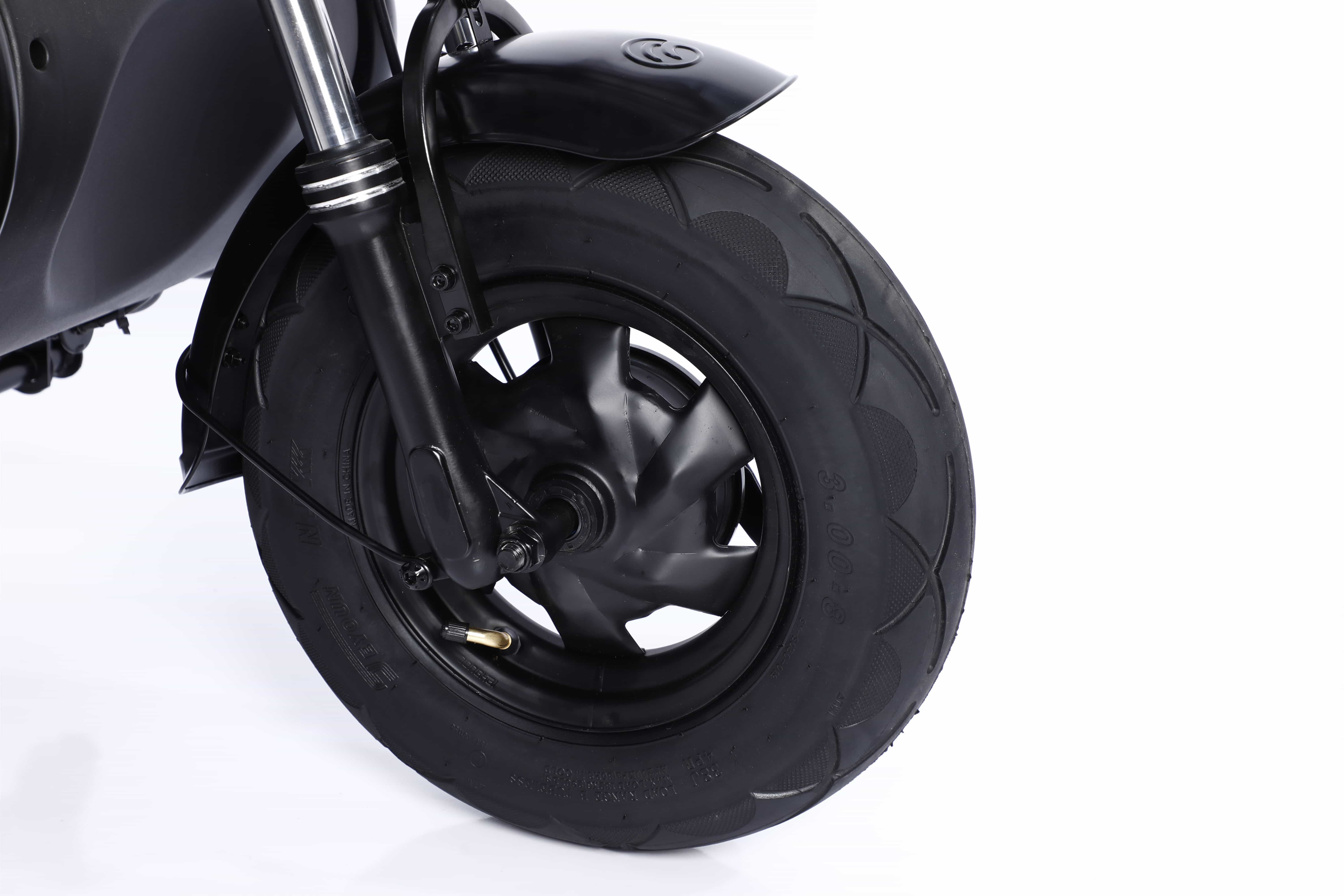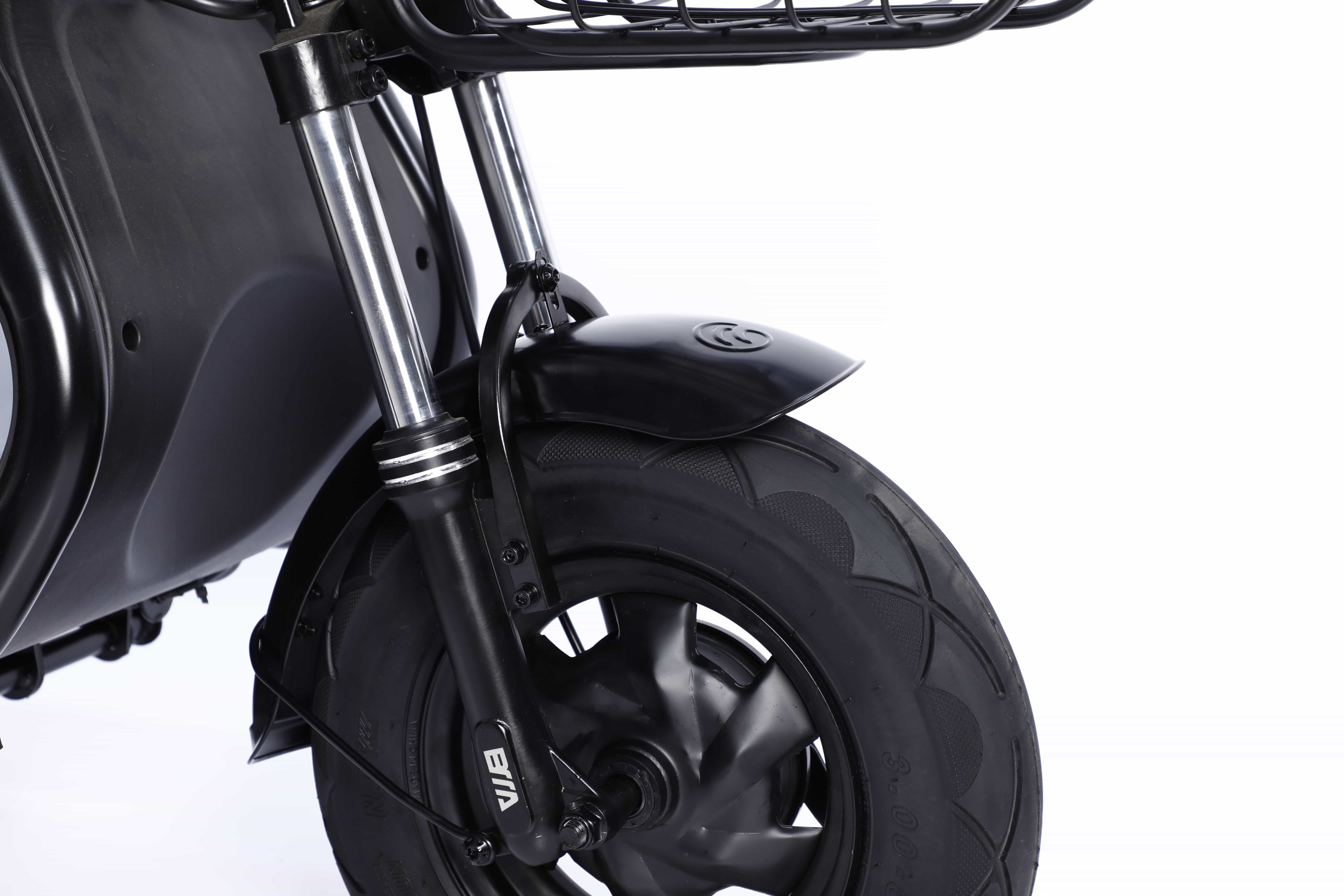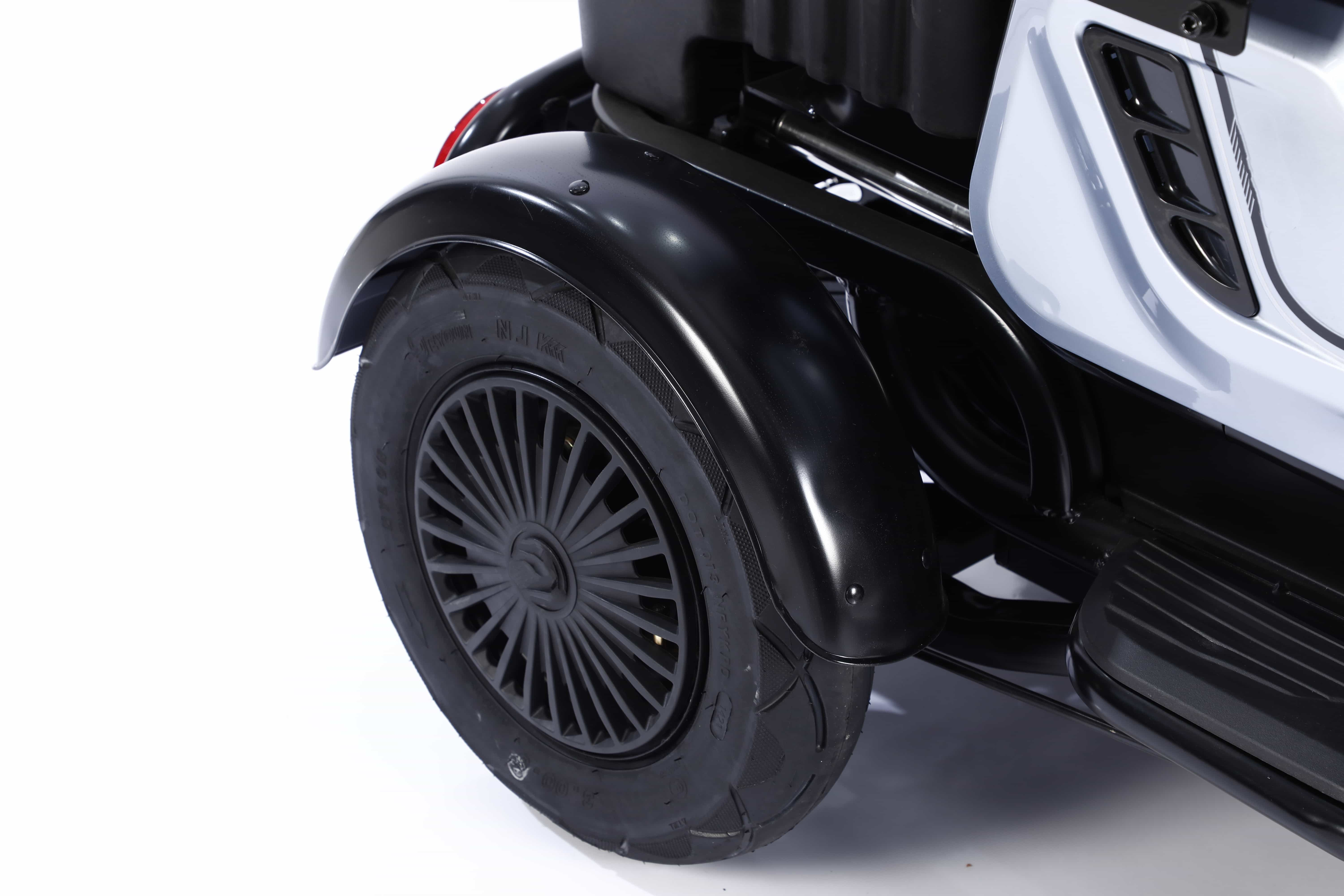 TIRE
Professional vacuum tire, quality assurance, long service life.Fashionable aluminum alloy wheel hub.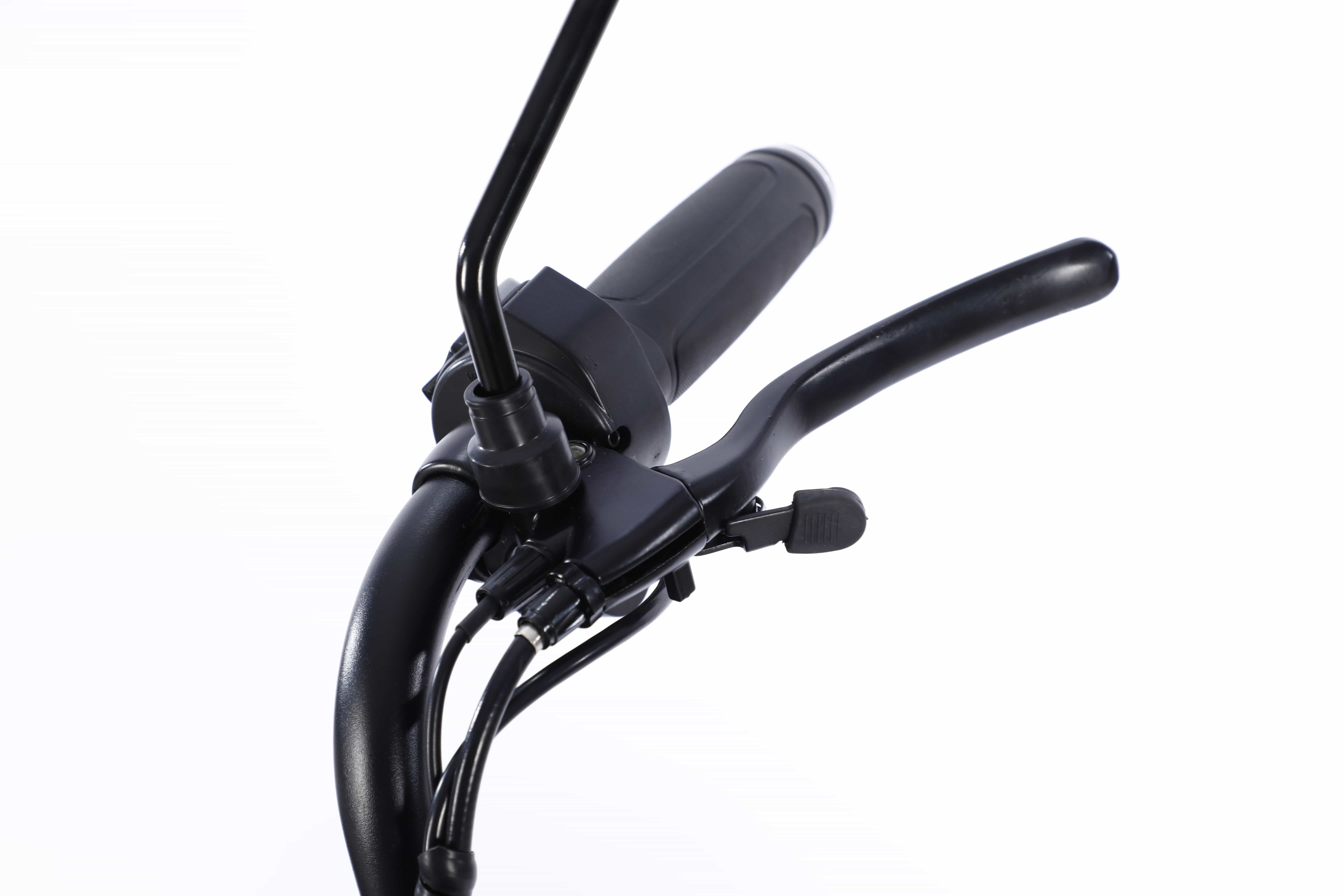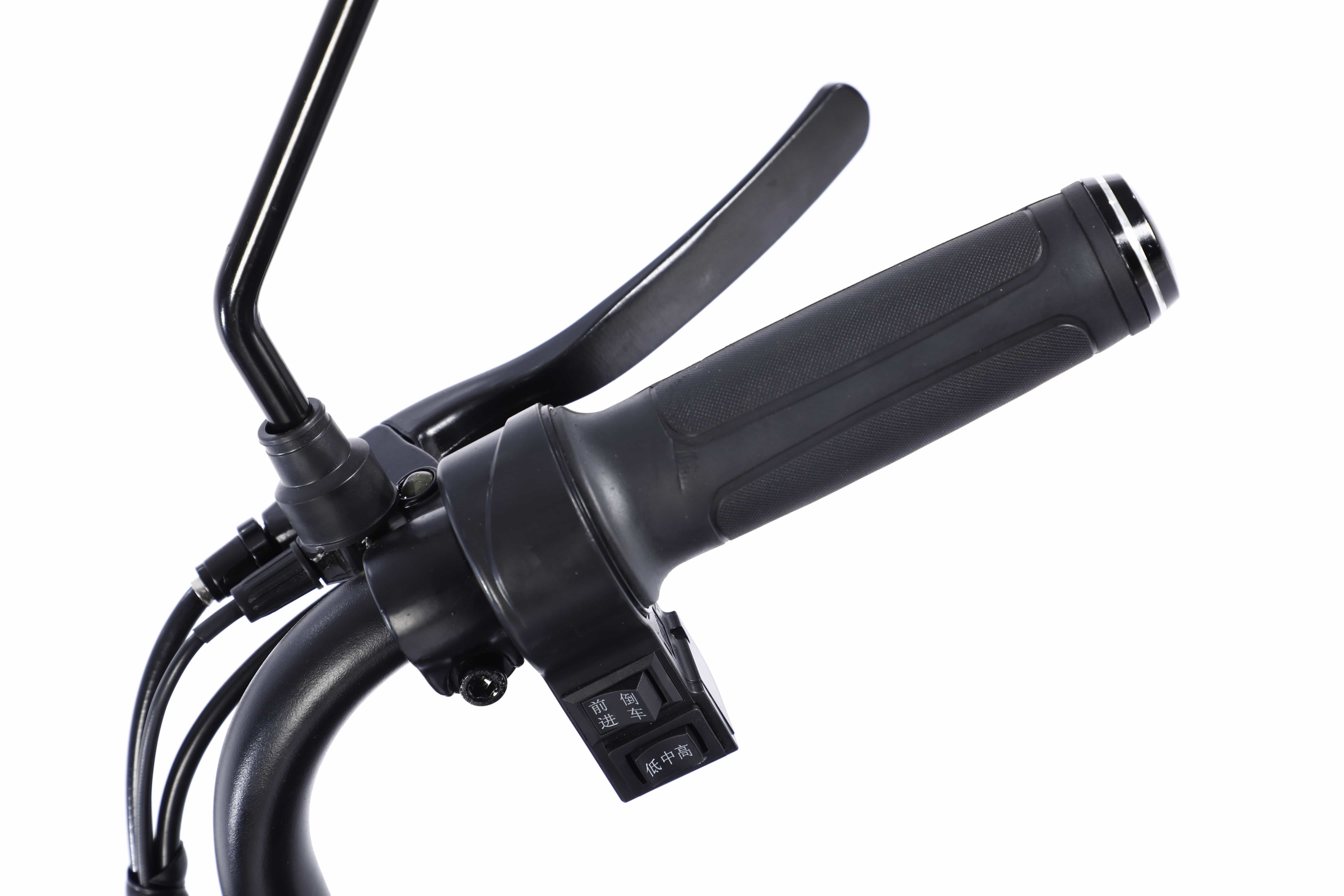 MULTI FUNCTION HANDLE
Equipped with multi-function switch button, horn, turn signal, headlight, high and low speed. The parking switch is also equipped for convenient operation and safer parking. All switch signs are easy to understand, which is more conducive to the understanding and operation of the elderly.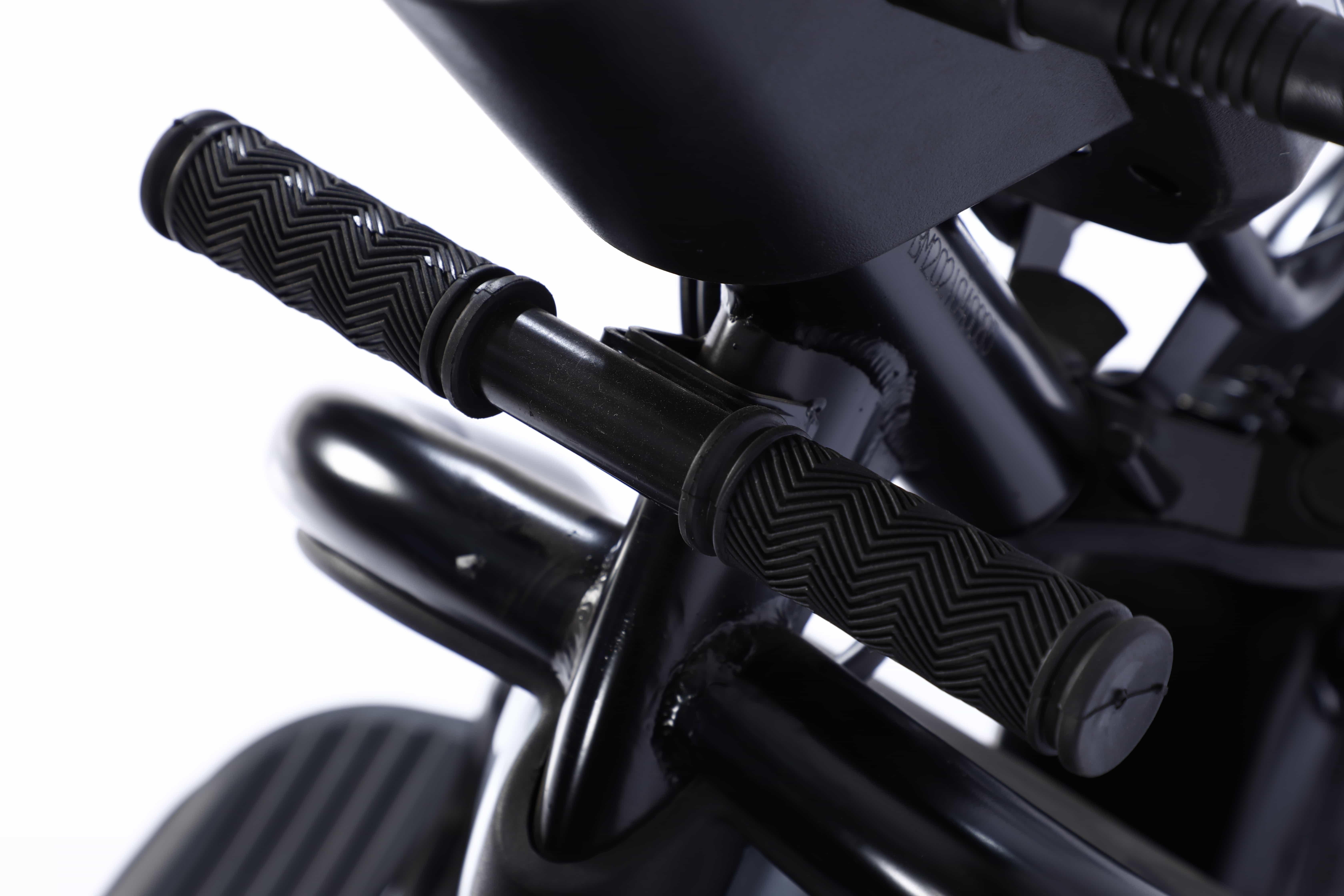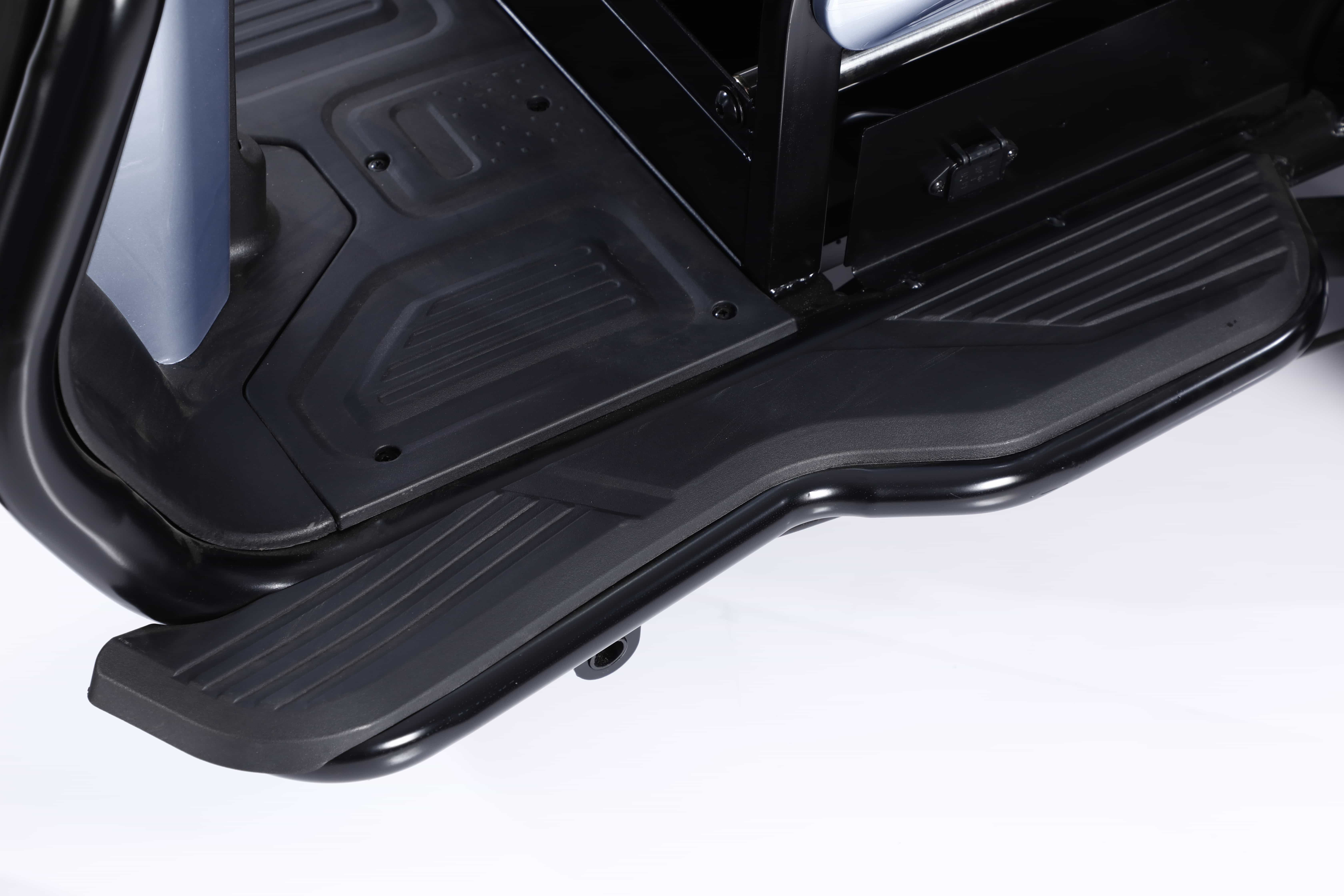 CHILD SEAT
Equipped with child seat, foot pedal and child anti-collision armrest, it is intimate and safe. It is more comfortable to take children to travel.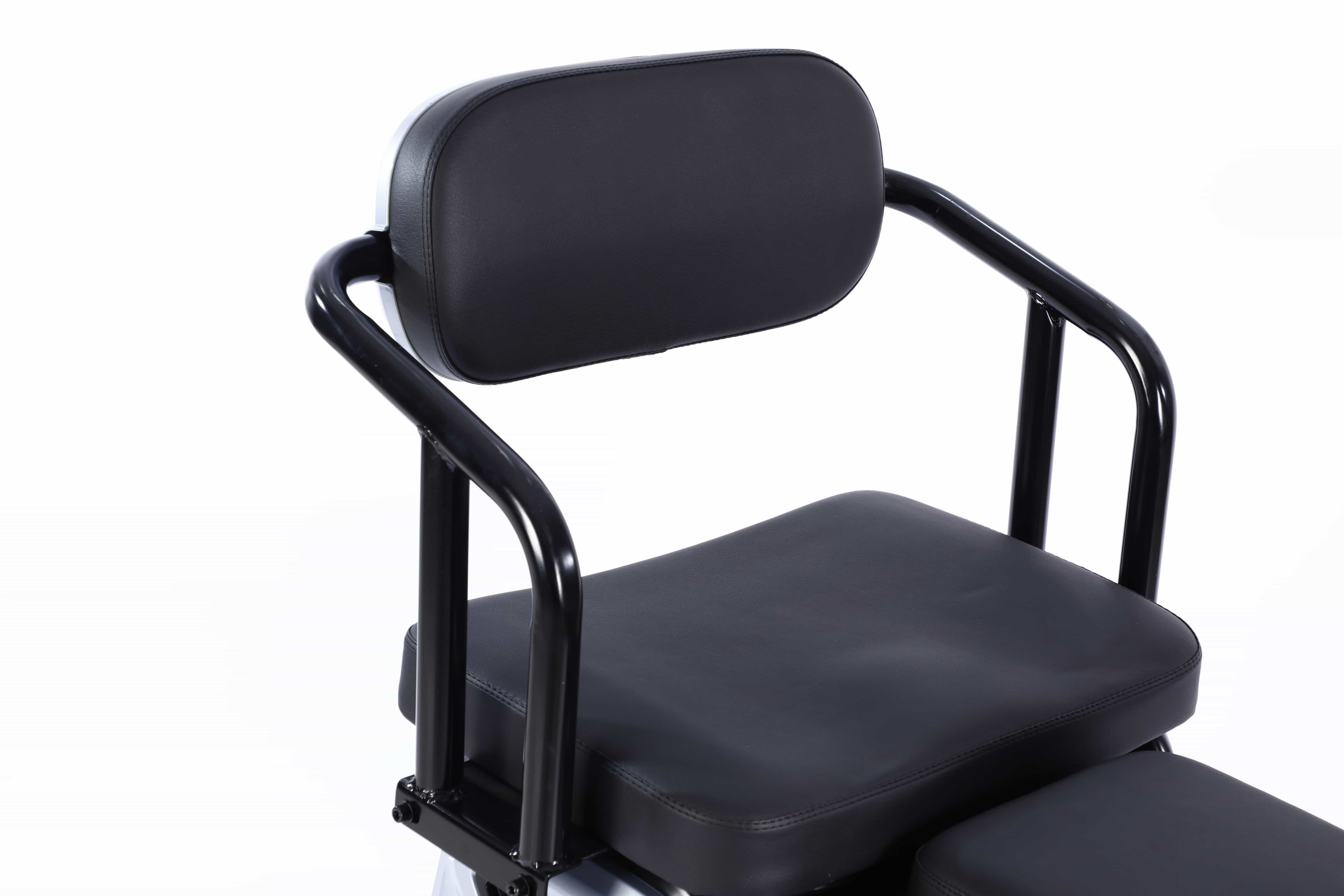 FOLDING SEATS
This model is equipped with three seats, and one adult can carry up to two children. The adult seat can slide forward and backward, suitable for people of different body types. The child seat can be folded up without occupying space.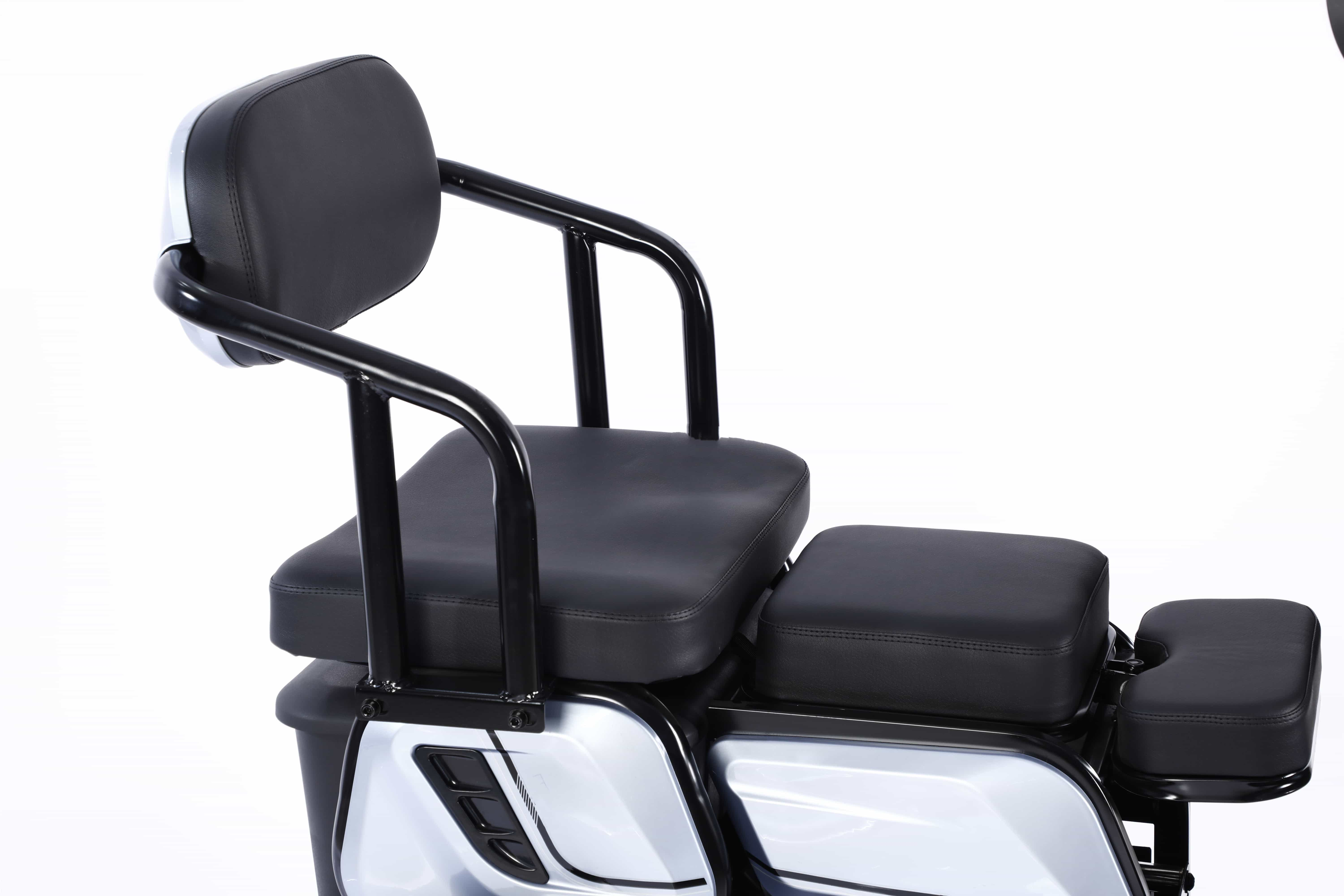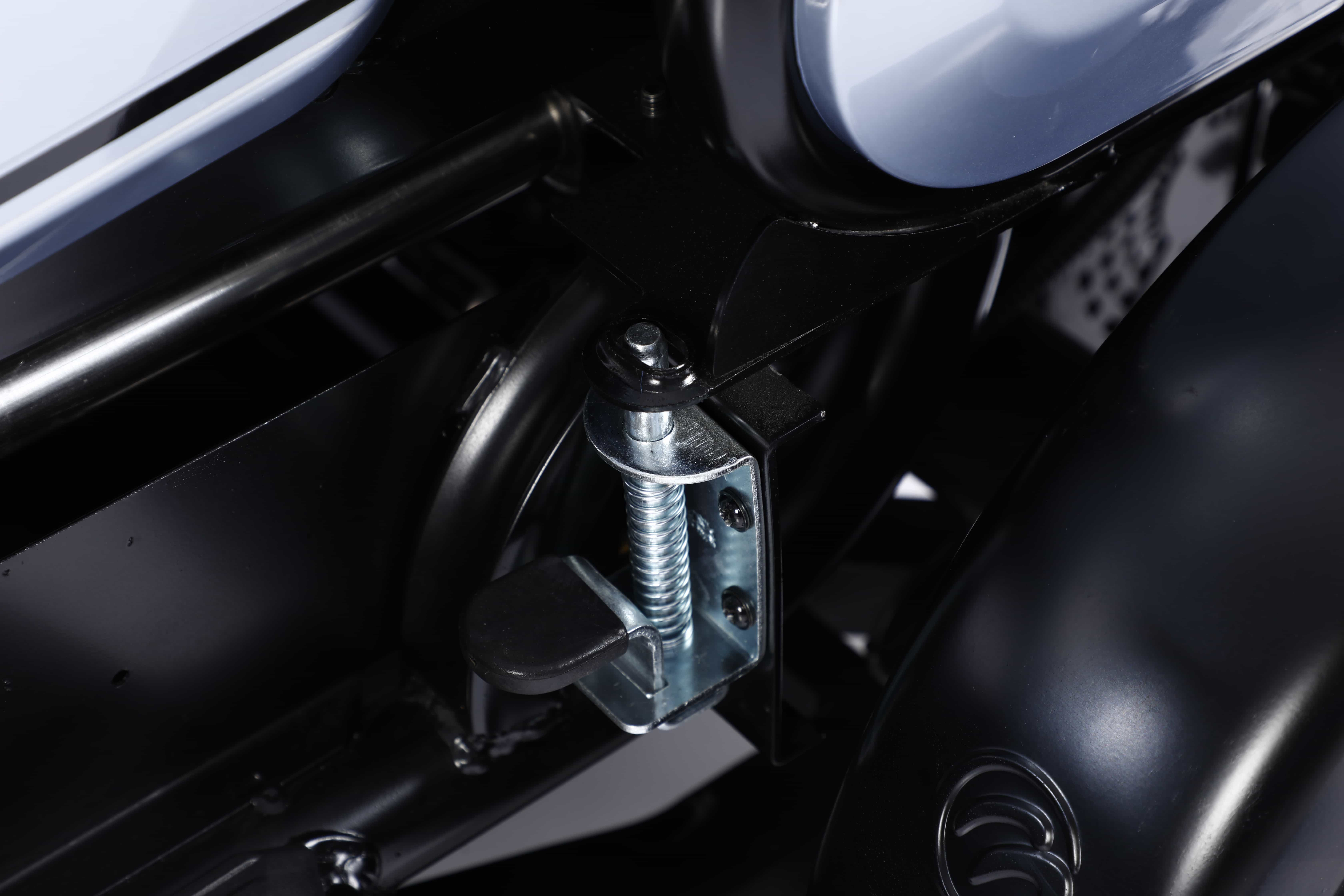 BASKET
The large capacity closed rain proof storage basket is placed under the seat, which is convenient and space saving. Equipped with safety lock, more intimate.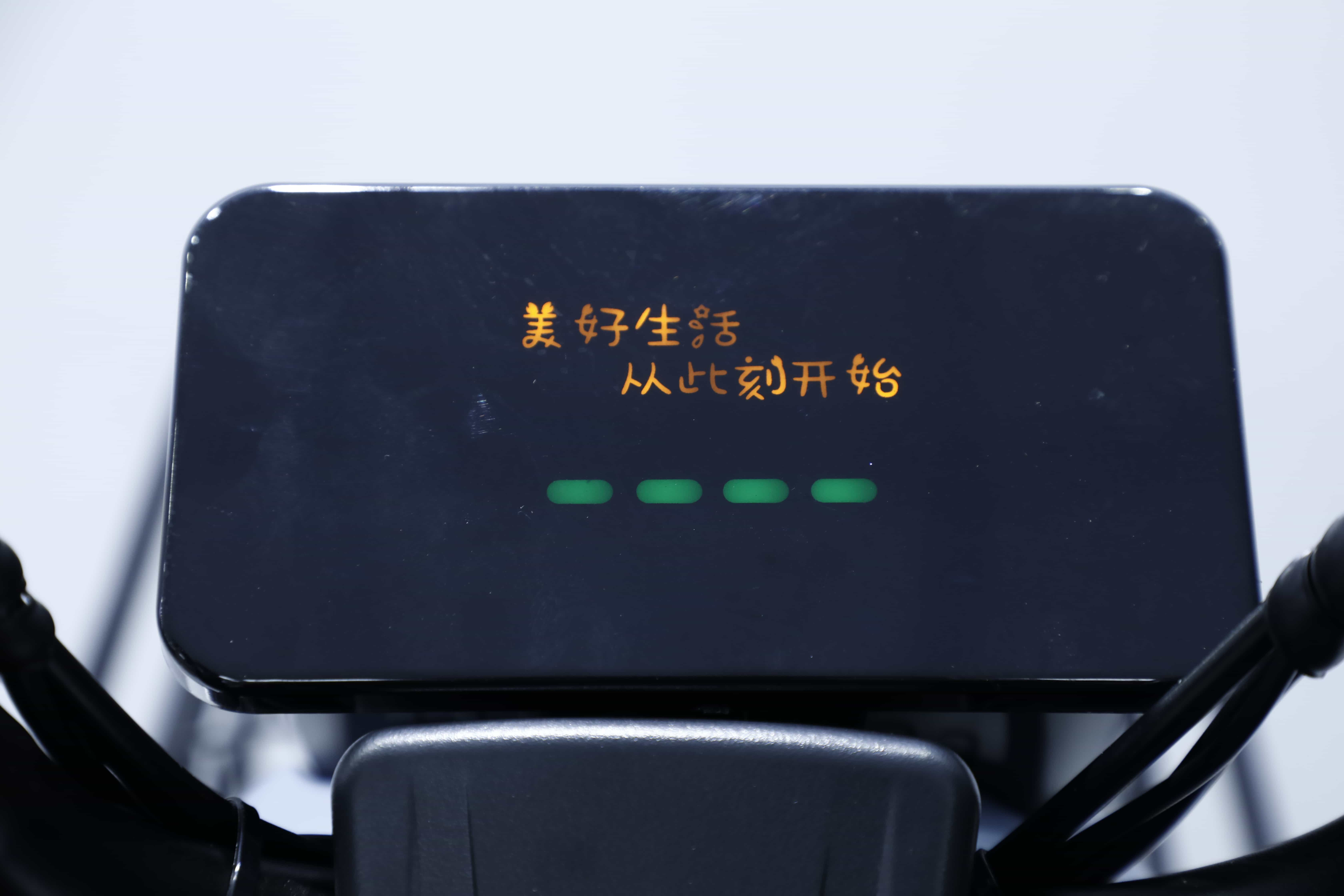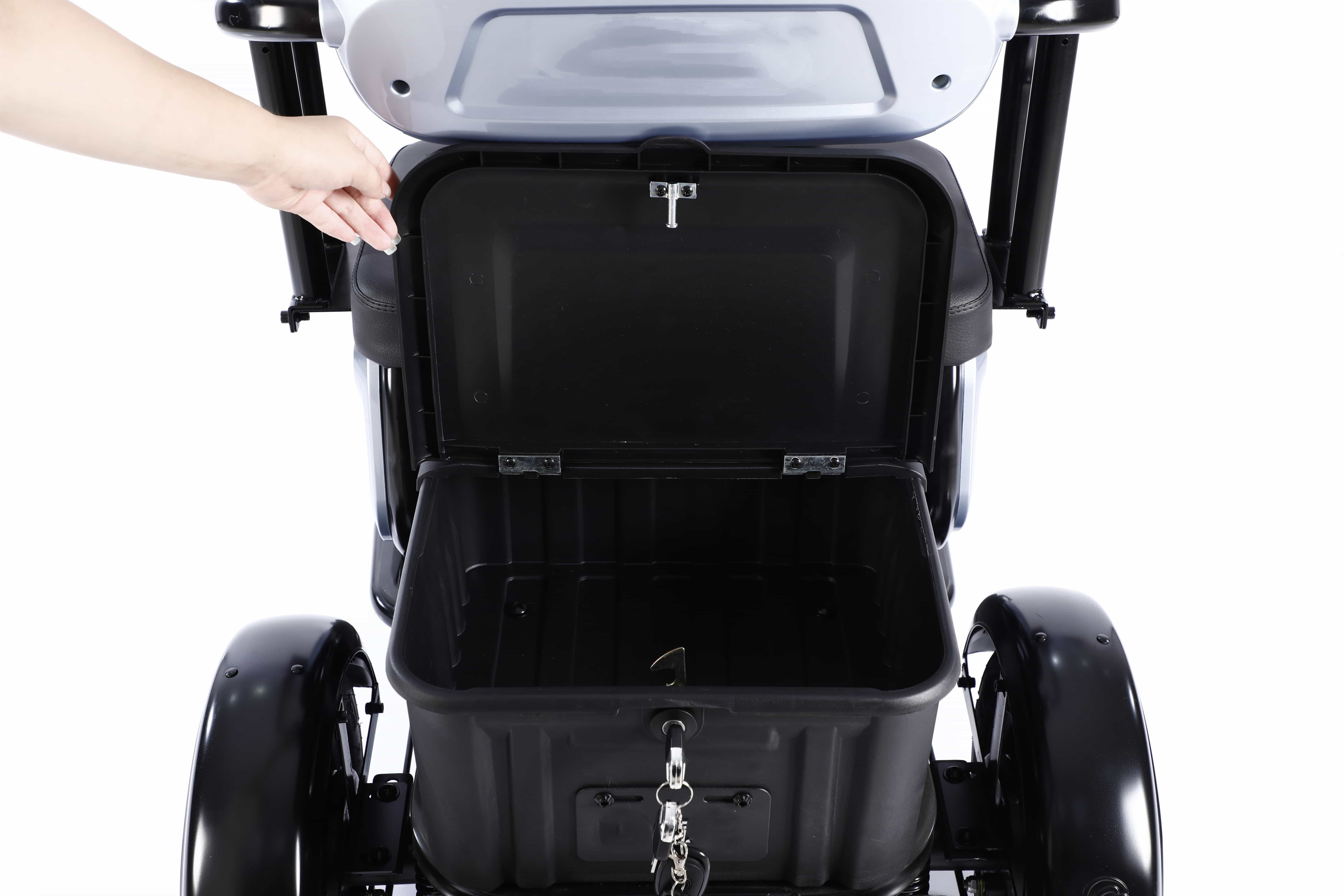 Our main products include electric cargo tricycle, electric tricycle for delivery , electric tricycle for cold chain delivery, electric passenger tricycle,electric rickshaw, electric scooter, tourist vehicle and so on. Since its foundation in , through cooperation with a number of international famous brands, we have been striving to make good progress, and in line with the service purposes of "thinking what our customers think and urging what our customers are anxious about", the sales of our products have been rising, and gained a global sales network reaching India, Philippines, Bangladesh, Turkey, South America, Africa more than 10 countries

We start export business since 2014 with name of Xuzhou Join New Energy Technology Co., Ltd. To focus on integrating R&D, production and sales of electric vehicles.
Our three wheelers are stable and quiet while riding. They are very suitable for elder people and people with balance and mobility difficulties.
Some models are equipped with powerful motors, suitable for short trips of carrying goods in households, warehouses, stations and ports.We are looking for overseas distributors and agents for our products.
---
---